Connecting Your Special Day to the Past
The Barn simply exudes history and character. The warmth that has nurtured generations invites you to escape and relax into its care.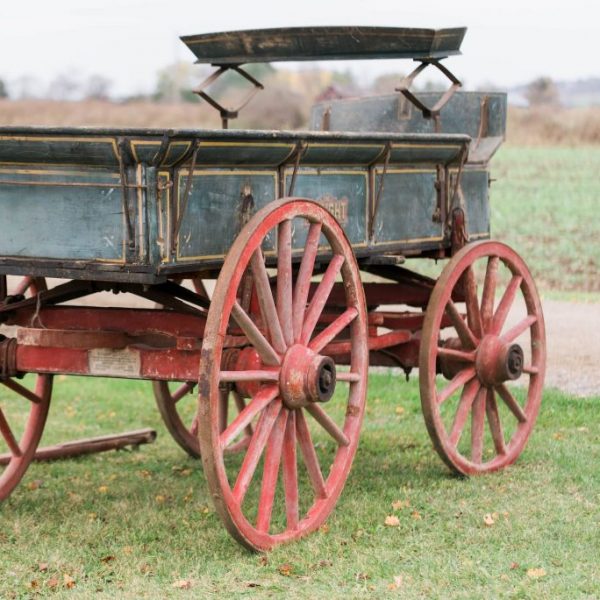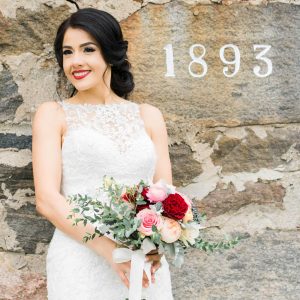 Transporting you to something completely different
The Barn offers a blank canvas with rustic touches and decor already in place.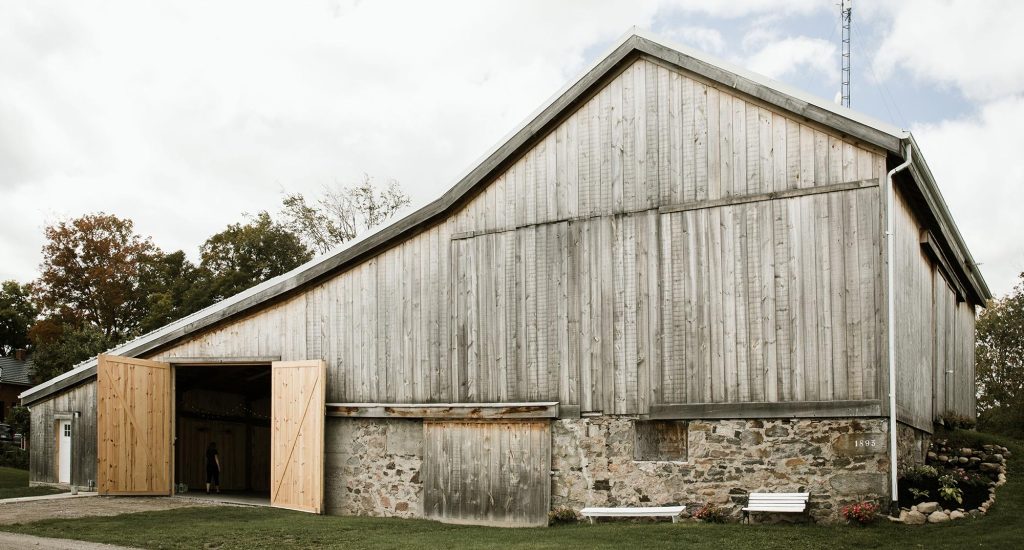 Originally built in 1893 (with parts of it likely before), the barn at Fermanagh Farms is a unique space. After many years of neglect, it received a major renovation in 2014 with new barn boards and new addition to accommodate 40 KW of solar panels as part of Ontario's FIT (Feed-in-Tarrif) Program. A building with great character and heritage finds new life and purpose … and it is the perfect space for your event!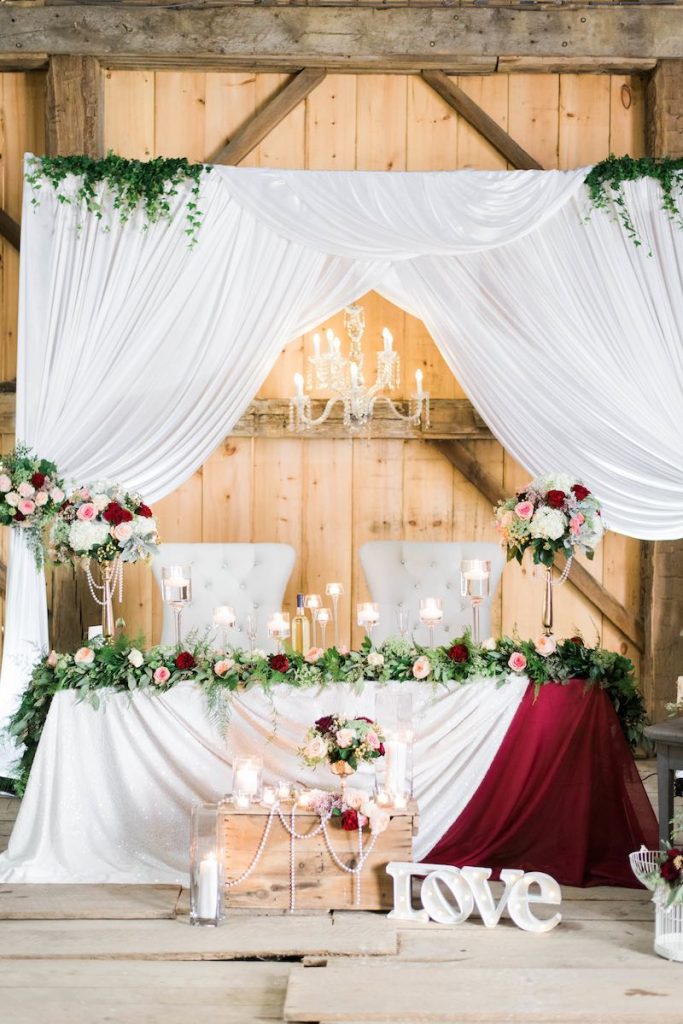 Rustic Elegance
That's what you'll find in the Barn. An abundance of natural materials ready for your individual touches. We provide the back drop, you bring your unique sense of style.
Work with our planners and designers to create a space & experience that is uniquely yours.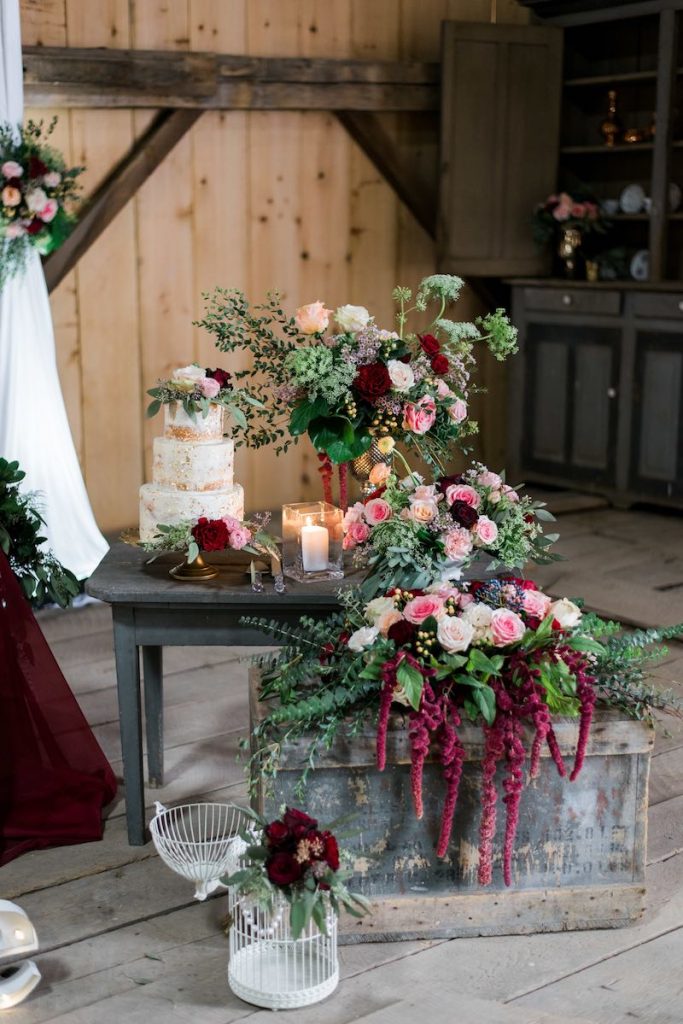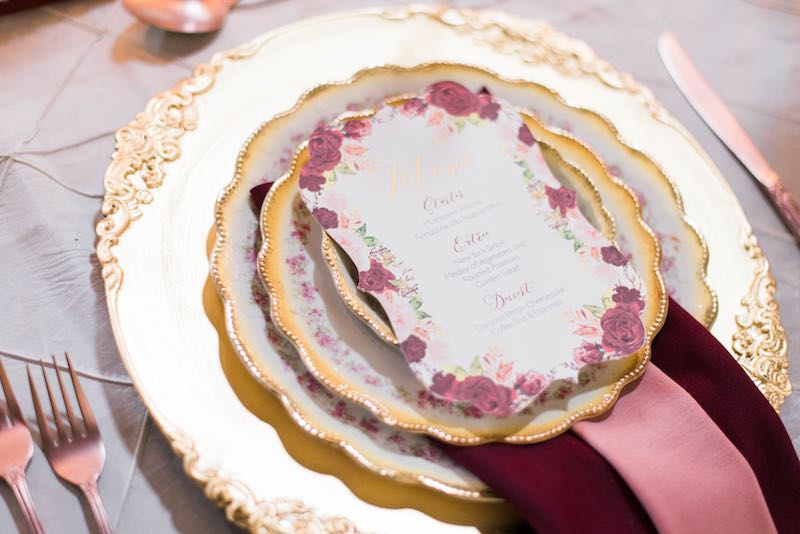 distinctive Taste
It's the place you'll share your celebration with family and friends.
You can choose one of our preferred and recommended caterers or one of your own. Whatever your choice, your guests will enjoy a dining experience like no other.
Food Service Area
The Food Service Area is a highly configurable space allowing for food prep and platted service from the space or buffet through the space. Doors can be fully opened or closed. Private bathroom off of this area is perfect as bride and grooms personal washroom, dressing or prep. space.
Only at Fermanagh Farms – Year-Round Events and Indoor restroom Facilities
When you have an event, you expect comfort & accessibility. That's why we created a space that is pleasant and inviting.
Featuring in-floor heating in part of the barn, this space is available all-year long. Your rustic barn style event is no longer limited to warmer months!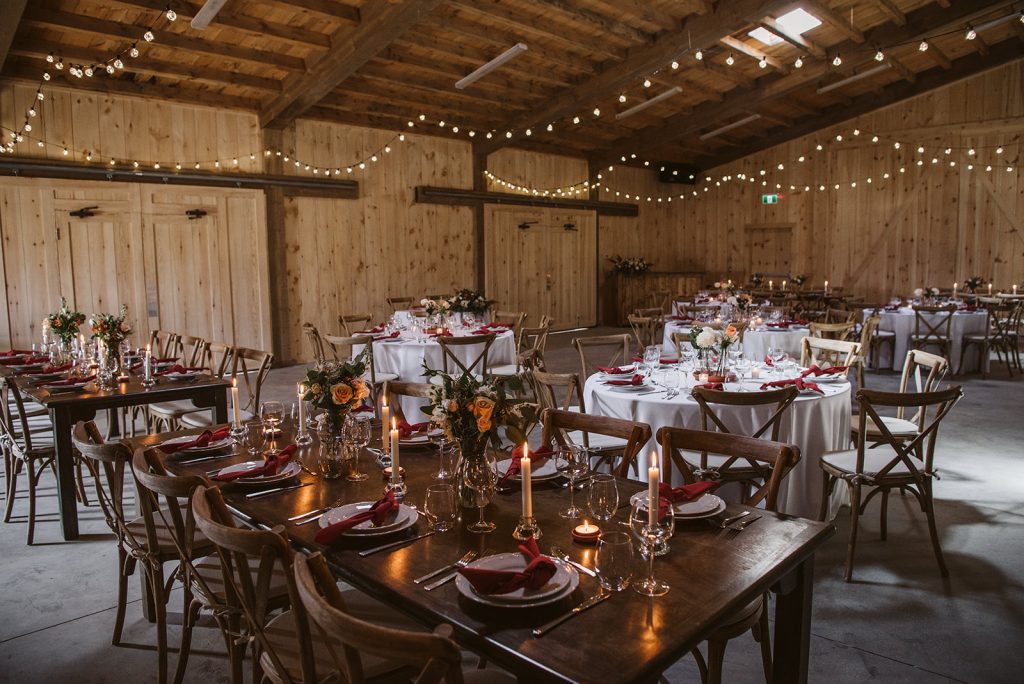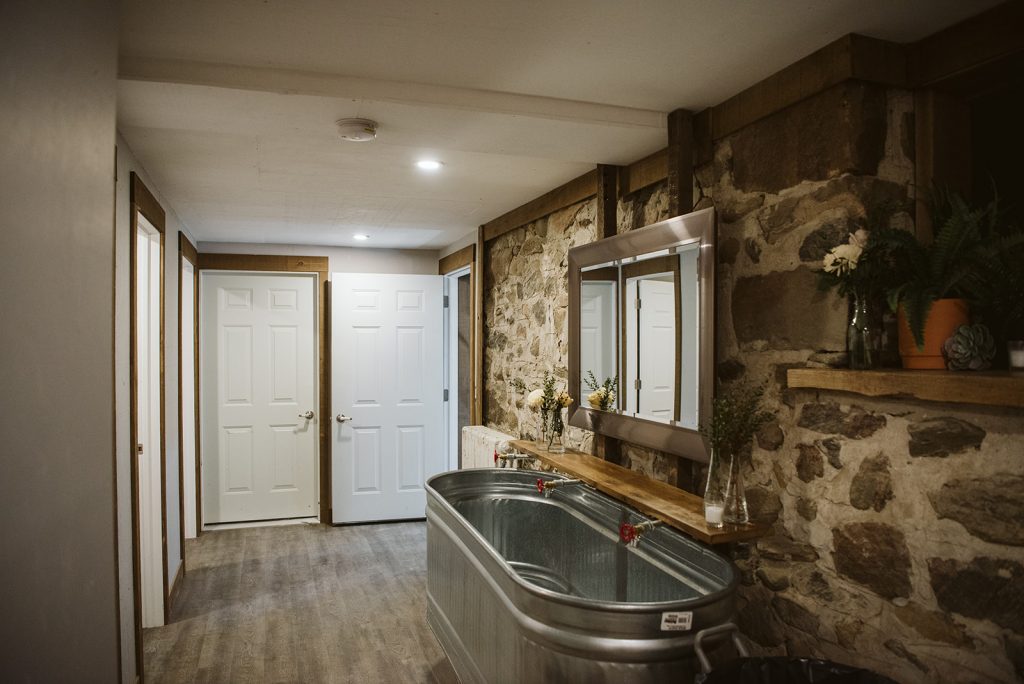 Comfort also comes in the way of restroom facilities. Featuring a four-stall, unisex washroom, maintaining the rustic theme of the barn, featuring a great water trough sink, rustic touches, minimal lines.